Electric axle disconnect units (DCU)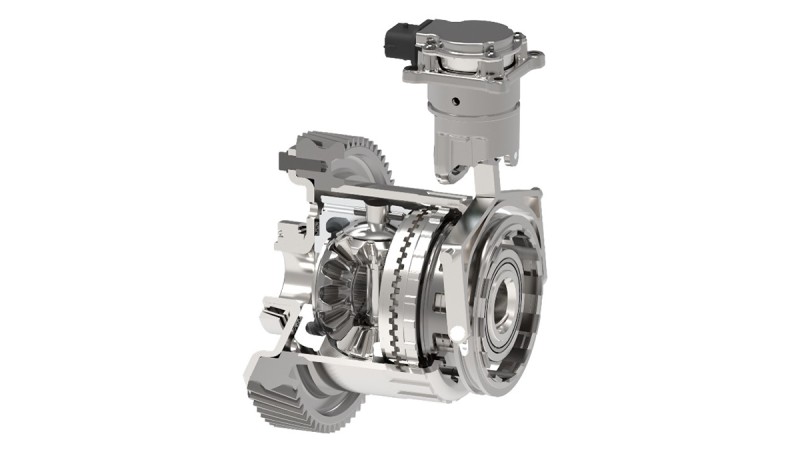 The next step in the race for electrification is to increase the battery range and to reduce its cost. One of the systems that provide such benefits is the electric axle disconnect units (DCU). Schaeffler is bringing its integrated knowledge and production experience in shift actuation, dog clutches and system integration, to provide flexible solutions for different electric axle architectures and positions within the system.
Design advantages:
Dog clutch with axial teeth design:
Disengagement possible under torque
Lead screw drive combined with axial spring (shifting force limitation) and locking mechanism (self-retaining):
Low power consumption (average < 2W). System will stay at end positions without energy input.
Shift-fork with lever arm (swing fork):
Lower impact on housing design compared to linear fork for Differential-DCU position
System will be travel controlled and verified by a direct sensing of the dog clutch condition (sensor directly at shifting element):
Direct sensing of the dog clutch position to achieve ASIL Level B/C
Torque capacity DCU: 3800 Nm / 6200 Nm peak
Engaging time: 50 – 150 ms
Engagement Speed delta: 10 to 35 rpm (@DCU)
No. of actuations: 1M cycles​ with BLDC Actuator
Depending on the application no extra radial space needed and extra 25 – 50 mm on axial direction for implementation.

Do you have any questions about our electric axle disconnect units, or would you like to know more about this product? Then contact us.
Share Page