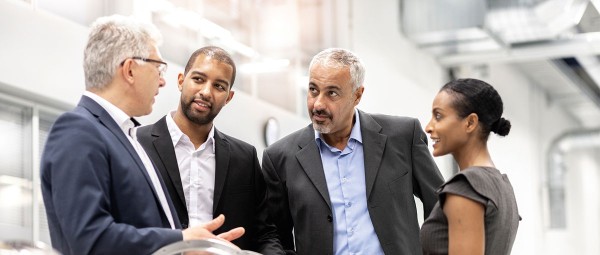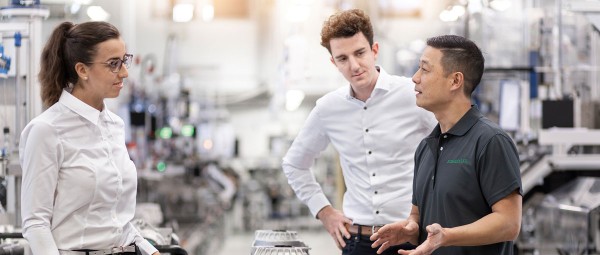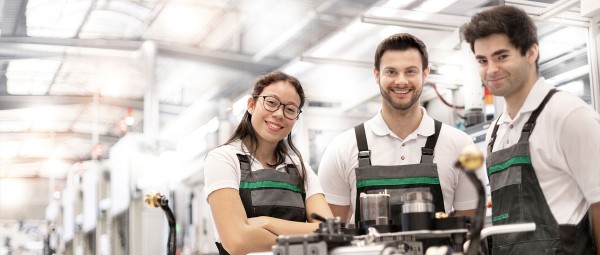 Development Opportunities
At Schaeffler, your career development is important to us. Our Training and Organizational Development department is there to support you during every phase of your career development so that you are equipped with the proper technical, methodical and personal skills in order to succeed in your role within our company.
A Good Start: Orientation
With our comprehensive orientation training and individual training plan, you will receive the information and knowledge you need to fulfill your role at Schaeffler and learn how to supplement the skills you already have. We feel an initial comprehensive overview of our company will give you the jump start needed to ensure a positive and beneficial experience at Schaeffler.
Employment opportunities can begin through such development programs as the Apprenticeship, Co-op or Group Engineer Programs.
Talent Management: Employee Development Dialogue
The Employee Development Dialogue (EDD) is a formal review process administered annually between supervisors and their employees. The session includes open dialogue concerning employees' past successes, development needs, personal aspirations and future goals.
Whether the goal is to improve your technical skills, spearhead projects or lead others, the EDD is a proven process to keep your future on track.
Advanced Training: Schaeffler Academy
Highly qualified employees are a key success factor in global competition – now more than ever. Against this background Schaeffler pools its many opportunities for employee development world-wide under the umbrella of the Schaeffler Academy. With its extensive range of courses, the qualification opportunities offered by the Schaeffler Academy are aimed at all our employees – from apprentices to top managers, helping them to achieve their personal and professional goals.
The Schaeffler Group stands for the strategic and systematic development of all employees. Any qualification requirements are discussed and specific training is agreed during the annual employee development dialog. A comprehensive catalog of training offers several hands-on training courses, for example, in personal development, business management and technical skills, as well as information technology. Professional trainers and modern teaching and learning methods guarantee a high transfer of expertise. We support you in setting up networks and in your job-related and personal development with programs geared at specific target groups and participants from different locations.
---
Experience us virtually and in live chat on our CareerXperience platform. There you can get in touch with us personally, register for lectures and visit our virtual training center.
Share Page