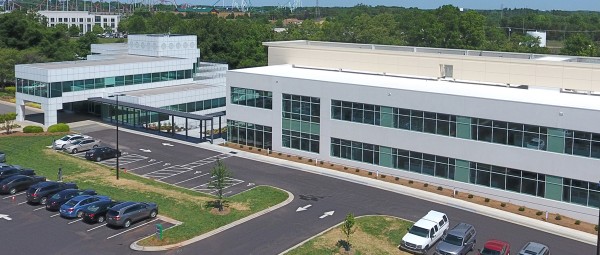 The Schaeffler Group is a global automotive and industrial supplier whose enduring success is built upon unsurpassed quality, outstanding technology and a singular innovative ability. Schaeffler manufactures high-precision components and systems for engine, transmission and chassis applications as well as rolling and plain bearing solutions for a wide range of industrial applications. With innovative technologies, products and services for CO₂-efficient drives, electric mobility, Industry 4.0, digitalization and renewable energies, Schaeffler is a trusted partner for making motion and mobility more efficient, intelligent and sustainable. One of the world's largest family companies, Schaeffler's global network of manufacturing locations, R&D facilities and sales offices encompasses approximately 170 locations in over 50 countries.
Schaeffler Group USA Inc. is headquartered on a 60-acre campus in Fort Mill, South Carolina, that comprises two administrative buildings, two manufacturing plants and a Technology Center. The site also serves as the regional headquarters for Schaeffler in the Americas. As such, it is responsible for the engineering, production, sales and marketing of Schaeffler's renowned INA, LuK, FAG and Barden product brands throughout the United States, Canada, Mexico, Central America, the Caribbean and South America.
Schaeffler operates eight manufacturing plants in the U.S.: In addition to the two factories on the Fort Mill campus, production takes place in Danbury, Connecticut; Winsted, Connecticut; Joplin, Missouri; Wooster, Ohio; and Cheraw, South Carolina (which is also home to two manufacturing facilities). Schaeffler's U.S.-based R&D activities are spread across three sites, which include the aforementioned Fort Mill Technology Center as well as an Automotive Center in Troy, Michigan, and an Innovation Center in Wooster, Ohio.
Schaeffler's North American operations also include manufacturing facilities in Stratford, Canada, as well as in the Mexican communities of Huejotzingo, Irapuato and Puebla. The latter location also features a Technology Center.
Schaeffler's high-precision products and system solutions are found in virtually any technological application: from automotive drivetrains to high-speed trains to wind turbines to production machinery to aircraft – and everything in between. To that end, Schaeffler is organized into three divisions: Automotive Technologies, Automotive Aftermarket and Industrial.
Automotive Technologies
Schaeffler's Automotive Technologies division develops and manufactures a broad portfolio of products across the entire vehicle powertrain – regardless of whether the vehicle in question is driven by an internal-combustion engine, a hybrid-electric system or a battery and electric motor. Accordingly, the world's leading automotive OEMs rely on Schaeffler products such as valve train components, variable camshaft timers, belt & chain drive systems, thermal-management modules, strut bearings, wheel bearings, torque converters and balance shafts as well as cutting-edge technologies such as active mechatronic roll-control systems. On average, Schaeffler supplies 60 components to every vehicle in the world.
Automotive Aftermarket
Schaeffler's Automotive Aftermarket division is a leading partner to the automotive and commercial vehicle original-equipment and replacement parts markets in North America and throughout the world. Schaeffler Automotive Aftermarket offers a full lineup of repair solutions for transmission, engine, and chassis applications through its LuK, INA, and Schaeffler product brands. In addition, REPXPERT by Schaeffler provides comprehensive services for repair shops, including training courses, live hotline support, an online garage portal and even special repair tools. So, while Schaeffler focuses on its mission to pioneer motion, Schaeffler Automotive Aftermarket supplies the parts and services that keep yesterday's and today's mobility solutions running like new.
Industrial
Schaeffler's Industrial division supplies a broad portfolio of products such as rolling bearings, plain bearings, linear motion systems and direct-drive technology – along with a complete array of support services, maintenance products and condition-monitoring solutions through its Industrial Aftermarket unit – to customers in over 60 different industrial sectors. Strategically utilizing its direct sales channels and a global network of certified distribution partners, Schaeffler Industrial focuses its activities across eight primary sector clusters: Wind, Raw Materials, Aerospace, Railway, Off-Road, Two-Wheelers, Power Transmission and Industrial Automation. No matter the application, Schaeffler's products and services are designed to improve the performance and reliability of all types of industrial equipment and machinery, while reducing downtime and overall operating costs.
Schaeffler Group USA Inc. is absolutely committed to the overarching mission of the Schaeffler Group: "Guided by the values of a global family business, we work closely together with our customers as true partners to deliver a compelling value proposition through our best-in-class expertise in manufacturing technology and systems know-how. In doing so, we contribute to the success of our customers, the advancement of our employees, and the prosperity of our society."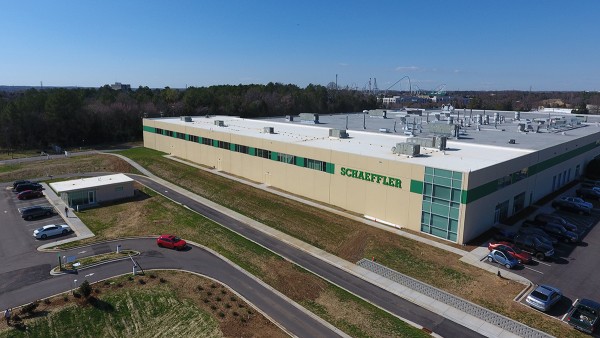 Schaeffler Group USA Inc. - Fort Mill 1
308 Springhill Farm Road
Fort Mill, SC 29715
USA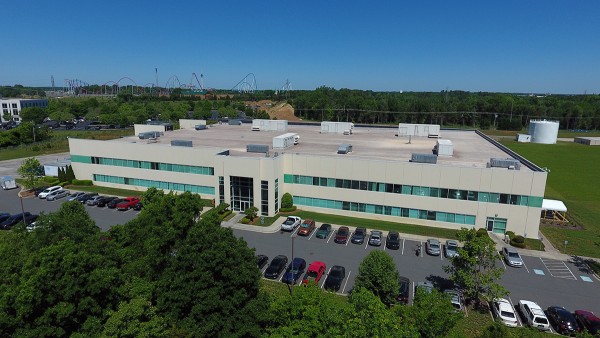 Schaeffler Group USA Inc. - Fort Mill 2
308 Springhill Farm Road
Fort Mill, SC 29715
USA
Share Page