New Schaeffler HEATER-series mounting tools
Induction Heating Ensures Precise and Sustainable Mounting of Workpieces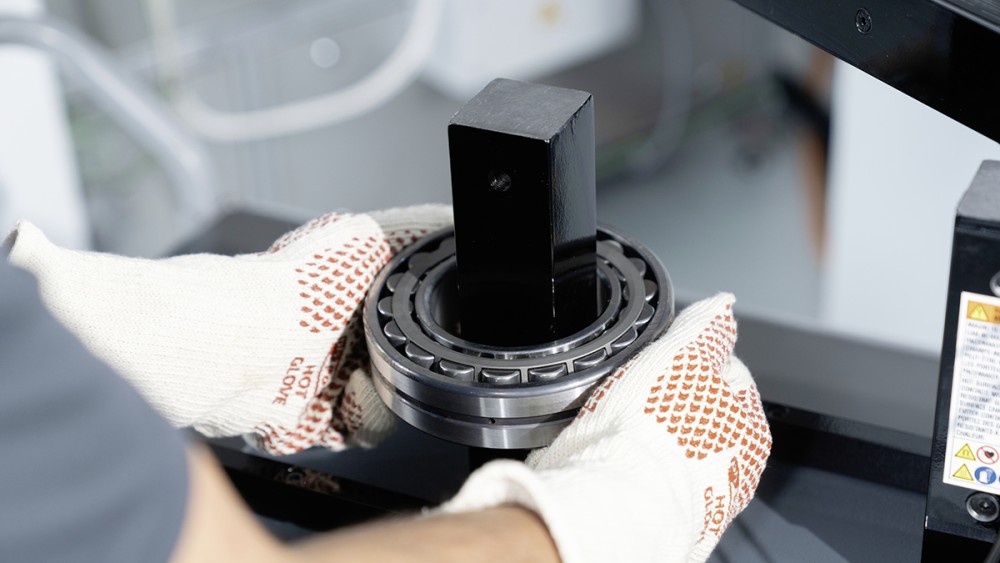 2022-04-04 | Fort Mill
Schaeffler expands its portfolio of energy-efficient induction heaters
New lineup of HEATER-series mounting tools enables uniform, controlled and gentle heating of workpieces
HEATER is Schaeffler's first induction heating-based mounting product following the acquisition of specialized tool manufacturer BEGA International B.V.
Increased precision, greater energy efficiency, enhanced safety and more time savings: These benefits give induction heating a clear advantage over traditional heating methods such as special ovens, oil baths or gas burners. To that end, global automotive and industrial supplier Schaeffler has launched HEATER-SMART and HEATER-BASIC: An extensive lineup of induction heating devices that have been specifically designed to meet the application needs of installation and mounting professionals. The new HEATER series is the first launch of an induction heating product from Schaeffler since the acquisition of specialized tool manufacturer BEGA International B.V. as a wholly owned Schaeffler subsidiary in July 2021.
Fast, accurate and cost-effective solution for maintenance staff
Schaeffler's all-new HEATER-SMART and HEATER-BASIC series of induction heaters offer installation professionals from across the industrial spectrum a broad range of applications that are perfectly suited for their specific requirements. These advanced induction heaters deliver uniform, controlled and, therefore, gentle heating of workpieces, thereby ensuring consistently high assembly quality. By preventing damage during the assembly process along with maintaining proper bearing lubrication, induction heating can significantly extend the service life of workpieces. Moreover, this energy-efficient heating technology helps to lower operating costs and assembly time without generating by-products such as residual oil (which requires disposal) and excess heat (which ends up being wasted)
Durable, flexible and smart: the right HEATER for every application
Schaeffler's expanded lineup of induction heating devices now includes the allnew HEATER-SMART and HEATER-BASIC series. Available in tabletop and floorstanding versions, these new induction heaters can be used to heat workpieces ranging in weight between 20 kilograms/44 pounds and 1,600 kg/3,527 lbs. To ensure the correct heater is used for its intended application, each model's designation clearly identifies its maximum workpiece capacity. The heating process is controlled via an exceptionally durable membrane keypad that is convenient to operate even when used in a busy manufacturing environment. To ensure maximum handling ease for installation and mounting professionals, these mobile heaters are equipped with an ergonomic swivel arm.
HEATER-SMART: the intelligent heaters with Delta-T control
SMART-series heaters feature the Delta-T control system, which enables rolling bearings – particularly those with a low radial clearance – to be optimally heated. Using Delta-T, the mounting professional independently controls two separate temperature sensors, one for the inner and one for the outer ring, to safely heat the workpiece with no loss in quality. After the heating temperature and maximum temperature differential have been selected on the device, the temperature difference is continuously monitored during the heating phase. Should this difference approach the maximum value too quickly, the device will automatically reduce power. In addition, SMART-series heaters can precisely document the heating process – which is particularly important whenever maintenance and service operations must be able to be precisely tracked at all times.
An ever-expanding lineup of mounting products
With its new HEATER series, Schaeffler continues to extend its portfolio of innovative mounting and installation tools – which was just recently expanded with the availability of the Laser-EQUILIGN2 precision shaft-alignment device. More innovations from Schaeffler's inductive heating series are on the way.
Publisher: Schaeffler Group USA Inc.
Country: USA
Share Page