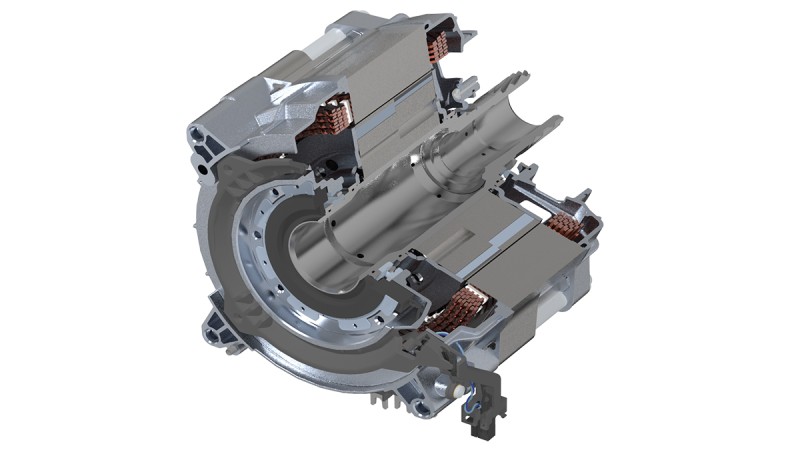 Schaeffler offers ideal solutions for the growing variety of hybrid and electric vehicle concepts around the world. With its highly efficient motors and innovative technology platforms, Schaeffler provides optimized solutions for modular electric motor systems in a broad spectrum of power and voltage ranges.​
A high level of vertical integration and many years of production expertise, allows Schaeffler to develop built-to-print electric motor components up to full build-to-spec systems with the highest power density, maximum performance, and all with unmatched quality.
Advantages:
Advanced Cooling Concepts (DISCO)​
Magnet Free Options (EESM)​
Innovative Winding Architectures (Elmotec - Statomat)​
Best-in-Class Efficiency ≥ 97%
Current vehicle applications:
E-Axles, BEVs, & Hybrids ranging from light duty passenger to heavy duty commercial​
Power ratings from 20 kW to 300 kW​
Battery voltages ranging from 48 V to 800 V​
Speeds up to 16,500rpm (New designs up to 20,000 rpm)​
Wet & Dry Environment
Do you have any questions about Schaeffler's electric motor systems, or would you like to know more about this product? Then contact us.