Schaeffler at CTI Symposium (Booth No. A-4)
Schaeffler Experts Discuss Sustainably Future Mobility at the US CTI Symposium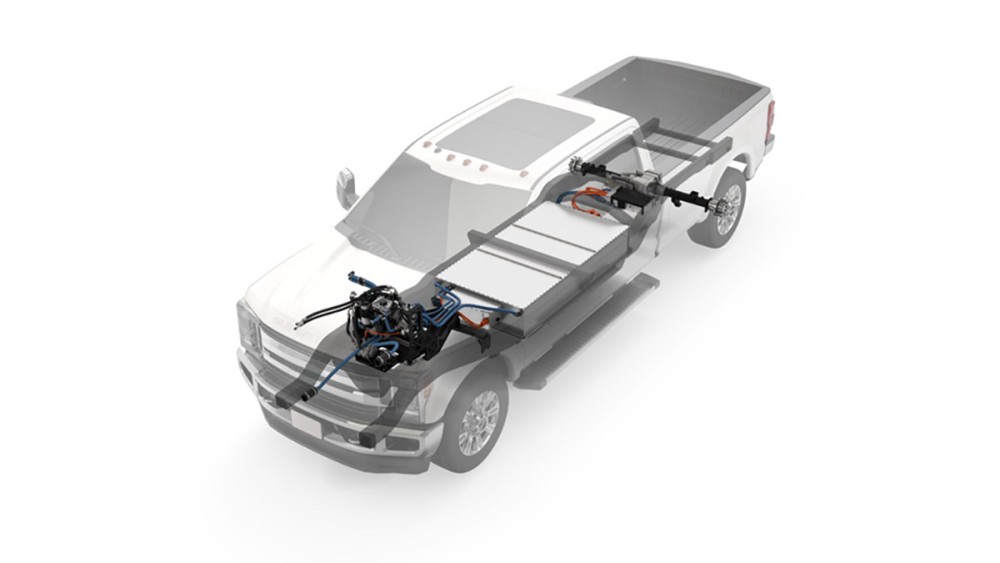 2023-05-23 | Troy, Mich.
At the upcoming 17th CTI Symposium USA, Schaeffler experts will discuss the future of mobility. This year's event, held May 24 and 25 at the Suburban Collection Showplace in Novi, Mich., will focus on strategies and technologies on the path to carbon-free mobility.
Schaeffler President, E-mobility & Chassis Mechatronics Americas, Patrick Lindemann, is serving as the event chairman and will give the welcome address on both event days. According to Lindemann, "Together, we can create a sustainable future for mobility as CO2 reduction is critical for our industry. At the CTI Symposium USA, manufacturers and suppliers come together and actively demonstrate how to keep pace and stay ahead of customer needs, as well as environmental, institutional and economic demands." Lindemann will also moderate the OEM panel discussion, "Where is the Industry Moving?" on the first day of the symposium at 8:20 a.m.
On May 24 at 10:10 a.m., Schaeffler Americas' Chief Technology Officer, Jeff Hemphill, will present "Challenges Arise – Innovation Overcomes!" In his presentation, Hemphill will discuss examples of technical progress, solutions for new CO2 regulations, solutions to reduce battery weight, and hybrid systems that improve capability. Hemphill will also participate on the supplier panel on May 24 titled "Transformation of the Automotive Industry from Supplier Point of View" at 11:45 a.m. In addition to the aforementioned individuals, the following Schaeffler team members will also present at the event:
Jonathan Getz, eMotor customer solutions, will present "The Future of Electric Motors" on May 24 at 2:15 p.m. in the eMotors Deep Dive Session;
Dr. Rashid Farahati, director corporate competence center, Americas, will present "All-Solid-State Battery with Lower Stack Pressure" on May 24 at 2:45 p.m. in the Batteries Deep Dive Session;
Matthew Wise, design engineer, Schaeffler transmissions systems will present "Battery Algorithm Development" on May 24 at 3:15 p.m. in the Batteries Deep Dive Session;
Christian Steinwandel, chief engineer eMobility, will present "Tailored Actuation System for Electrified Drivetrains" on May 24 at 4:30 p.m. in the eDrive Components Deep Dive Session; and
Gustavo Gomes, Schaeffler program manager, will present "Heavy Truck Hybridization" on May 25 at 2:30 p.m. in the Truck Electrification Deep Dive Session.
Schaeffler will also participate in the product exhibition, (location: A-4) where it will showcase a demonstrator vehicle and some of its electric mobility technologies.
Demonstrator Vehicle
The Schaeffler demonstrator vehicle consists of a modified medium-duty truck that integrates the electric motor and gearbox on an 800-volt 3in1 electric beam axle, including a Schaeffler developed electric motor. The electric beam axle is the first of its kind for Schaeffler, addressing the needs of light and medium-duty commercial vehicle applications. The vehicle also features Schaeffler's battery packs and thermal management modules.
Thermal Management Module
The thermal management module is a highly integrated solution that combines the control of all coolant circuits and the refrigerant/heat pump system in one unit. The system integrates the water pumps, accumulator, control valves and the e-compressor, and exhibits just one control connection to the vehicle control unit. The system is available on three integration levels: integrated coolant system (ICS), integrated thermal management System, and Schaeffler 4in1 system.
Electric Axle Disconnect Unit (DCU)
The DCU has the purpose of increasing battery range and reducing cost. It is a flexible solution for different electric axle architectures and positions within the system.
Electric Motor
Schaeffler's electric motors provide solutions for a wide range of power and voltages and feature advanced cooling concepts, magnet free options and best-in-class efficiency greater than 97%.
Electric Axle
As the powertrain of the vehicle, the electric axle combines the motor, transmission, and peripherals like heat exchanger, DCU or thermal management module. Schaeffler's systems range from 2in1 motor-and-transmission solution to 3in1, which includes the power electronics unit, and 4in1, which integrates further components.
Hydrogen Fuel Cell Stack
Schaeffler provides bipolar plates and entire fuel cell stacks, as well as high-performance control systems, low-friction bearings, and thermal management modules that help make fuel cells even more efficient and cost-effective.
About CTI Symposium
The CTI Symposium USA provides an international exchange of experiences and opinions among key automotive representatives. Participants, including automakers, transmission manufacturers and suppliers from the United States, Europe and Asia, will discuss the latest in technical developments and applications for conventional and alternative drives. For more information, please visit http://www.transmission-symposium.com/usa/.
Publisher: Schaeffler Group USA Inc.
Country: USA
Share Page