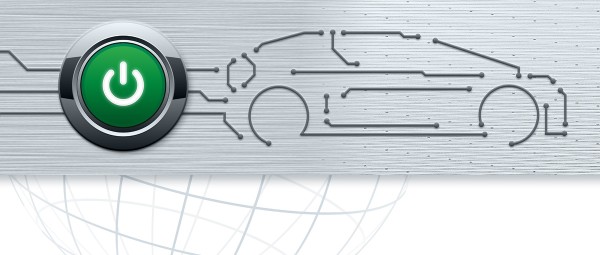 Schaeffler Symposium 2022 | Energizing the Next Generation
Practicing the pioneering spirit
In the roughly five minutes it will take you to read this article, mankind will emit around 500,000 tons of greenhouse gases. The goal, however, is zero, which should be achieved in the comparatively short time remaining up to the middle of the century. A few additional problems of course need to be addressed, including the ever growing global population and simultaneous increase in prosperity, which in turn produces greater emissions, as well as global and regional crises up to war outbreaks. Such a mammoth task can either trigger feelings of helplessness – or instead invoke a pioneering spirit that asks the question: What can I myself do and what can we do together to contribute?
For Schaeffler as a global automotive and industrial supplier, the answer starts with our innovations and technologies to help cater to the increasing demand for energy from renewable sources. Renewable primary energy such as solar and wind power is not available on demand, which is why the power system of the future will need adequate storage technologies. By leveraging our research and development activities, we are working hard to ensure that green hydrogen is produced and used in the transport sector, for example.
This allows us to create a bridge to truly eco-friendly electric cars. Approximately one sixth of human greenhouse gas emissions are caused by the transport sector. This is why converting vehicles in all vehicle segments to more sustainable powertrains has long been an important We pioneer motion operative task at Schaeffler as a look at the symposia of the past 20 years shows. While our focus was on reducing fuel consumption up to the year 2010, the number of hybrid and electric powertrains has of course steadily grown since then. As such, we are well prepared for a mobility and powertrain world that, according to our estimates, will see an over 50 percent share in battery-electric vehicles produced in the world by 2035. In individual world regions such as Europe, much higher market shares of almost 100 percent can be expected. Hybrid powertrains, which combine an electric drive unit with an internal combustion engine, will achieve a share of around 35 percent globally in 2035, according to our estimates. They will be significantly modified, however, to achieve a much higher level of sustainability than today. In the commercial vehicle sector, the transformation toward electric powertrains is also progressing rapidly, although it must be said that the potential offered by other power sources and energy converters such as fuel cells must be taken into consideration.
At the 2022 Schaeffler Symposium, we will not only be showcasing innovative product technologies such as the 4-in-1 e-axle with integrated thermal management, the revolutionary axial-flux motor and a seriesparallel hybrid drive, but also a range of process innovations that enable the expedited as well as economical industrialization of climate-friendly powertrains. The high vertical range of manufacture we maintain and associated know-how in conventional technologies such as forming and surface treatment ensure that we can bring innovations to market quickly and are now optimizing new drives. After all, our clients – the OEMs – have customers they need to convince by putting forward good value.
Despite the unequivocal importance of protecting the climate, future mobility will be characterized not only by the powertrain. Today, autonomous driving is technically where electric mobility was around 8 to 10 years ago. Just as we worked hard on electrified powertrains a decade back, we are doing the same today with autonomous driving – from individual components in the steering system to complete vehicle concepts.
System integration plays a key role in all technology fields and vehicle categories. The benefits of a new technology become apparent only when the hardware and software merge into an overall vehicle concept. The fact that we are able to work at eye level with our clients is demonstrated by the six fully drivable demonstration vehicles that have been prepared for this Symposium.
We hope you will take in the pioneering spirit we cultivate at the Schaeffler Symposium, both during the presentations or even out on the test track!